We're on a mission to make course communication simpler and more efficient.
Course Forum 
Engage students with an intuitive forum built for in-depth discussion and Q&A. Learnshare shows updates as soon as they happen, so you see changes in real time.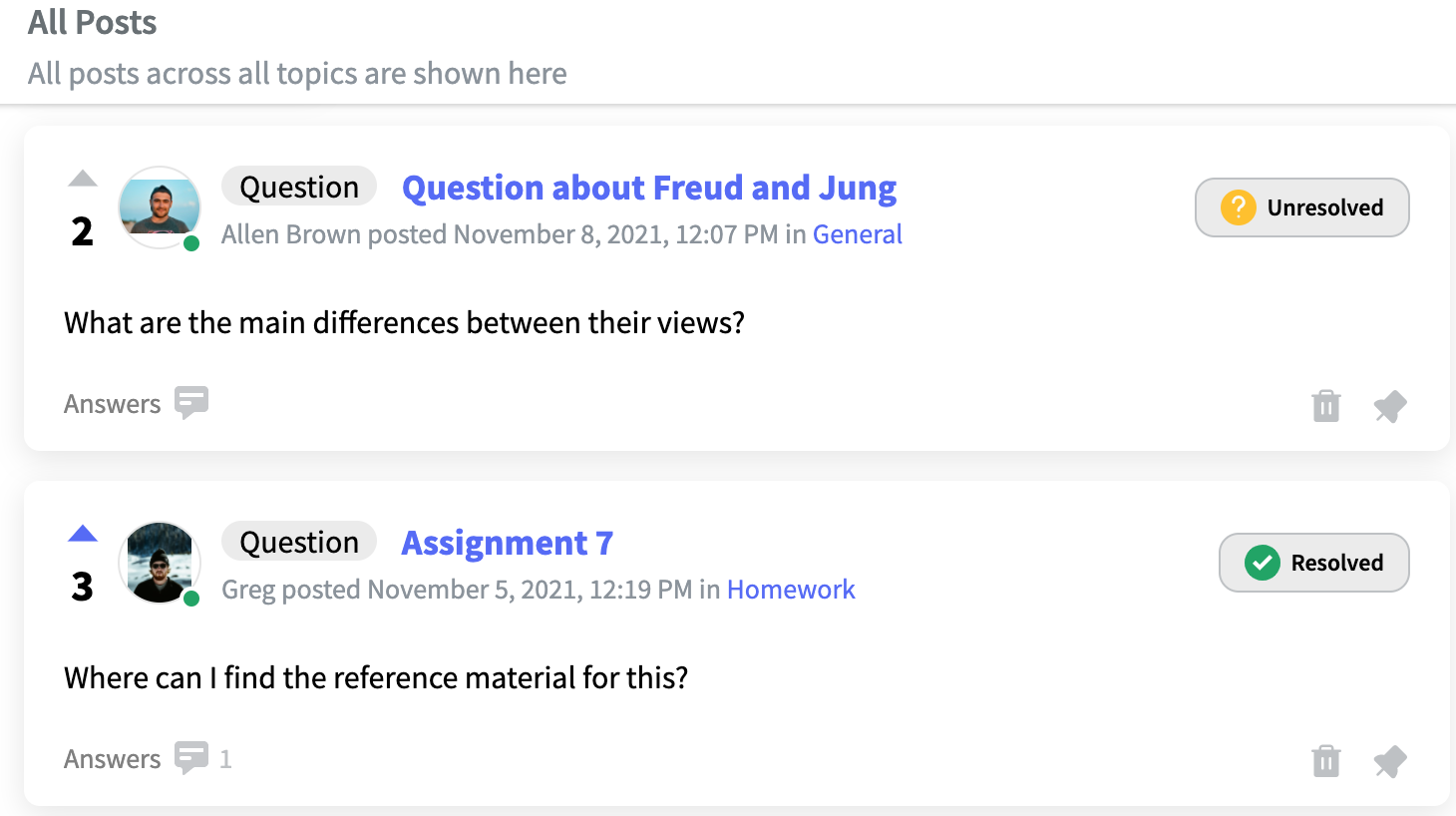 Topics
Neatly organize all course information in spaces that you define. Never lose track of a student question or class discussion again.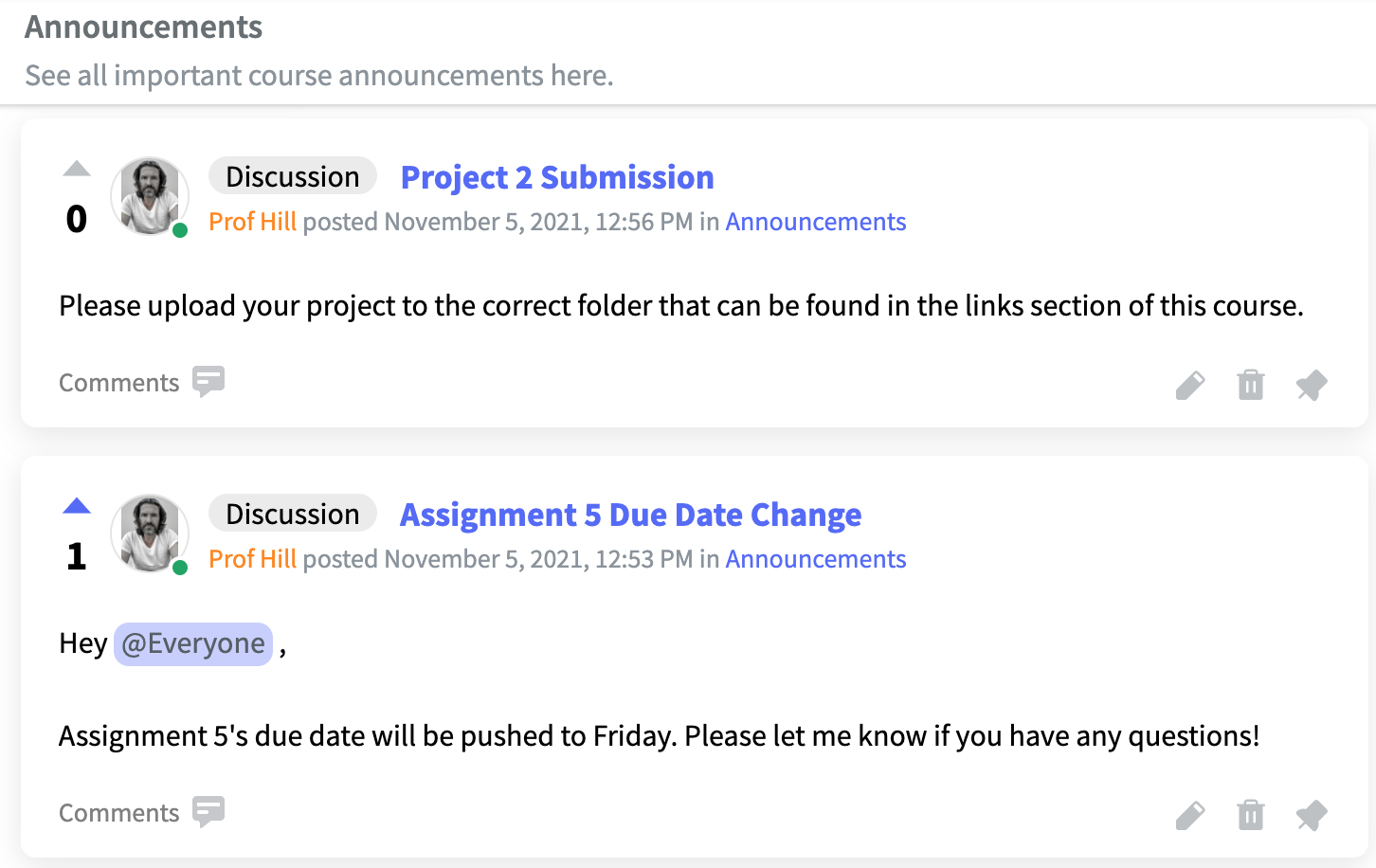 Chatrooms and Direct Messaging
Increase participation and engagement in your course with Slack-like real-time chat. Perfect for quick Q&A and informal course discussions.